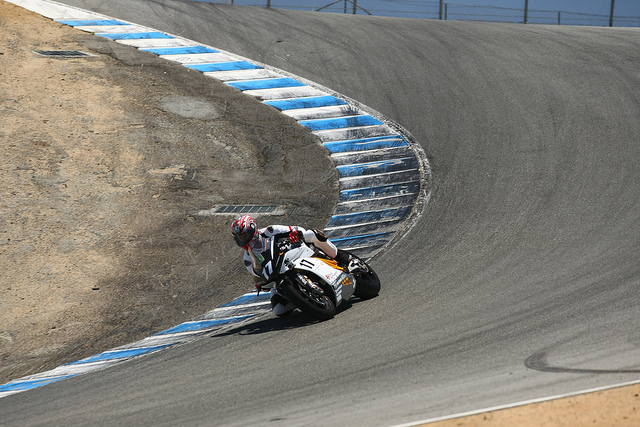 Lagune Seca 2011 TTXGP FP1


| | |
| --- | --- |
| Mission Motors | 1:33.714 |
| MotoCzysz | 1:40.968 |
| Lightning Motorcycles | 1:41.244 |
| Muench Racing Team | 1:43.149 |
| Brammo Racing | 1:44.521 |
| CRP Racing | 1:47.267 |
| Moto Electra | 1:49.196 |
| CRP Racing (Moreda) | 2:00.500 |
| LGN Racing Team | 2:06.221 |
July 22, 2011 - FIM Epower/TTXGP
Mission Motors takes the top spot in free practice 1 with a lap time of 1:33.714, which was 10 seconds faster than the Laguna Seca EV motorcycle lap record that Mission Motors had set about a month ago. Last year's ePower Laguna Seca winner MotoCzysz found itself seven seconds back in second place. Defending TTXGP North America Champion Lightning Motorcycles was 0.3 back in third. Current TTXGP World Champion Muench Racing team was in fourth. The current points leader Brammo Racing was fifth. Last year's TTXGP Euro Champion CRP Racing was sixth, followed by Moto Electra, CRP(Moreda), and LGN Racing Team.



TTX75 FP1

| | |
| --- | --- |
| Proto Moto Racing | 2:01.096 |
| Zero Motorcycles | 2:08.833 |
In the TTX75 division, Proto Moto set the fastest time with a lap of 2:01.096. Second place went to the Zero Motorcycles team, who was almost 8 seconds behind.