Isle of Man legend John McGuinness to race in the SES TT Zero Challenge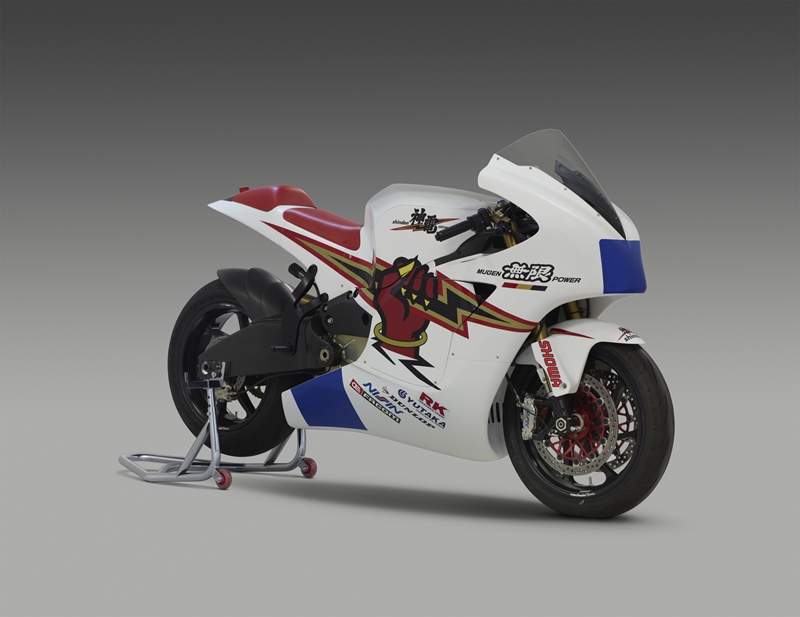 John McGuinness will race the Mugen EV machine entered by Team Mugen for the SES TT Zero Challenge
in 2012, it has been confirmed.
As anticipated, the 17-times race winner will be on-board Mugen's 'Shinden' when the one-lap challenge
takes place as part of the 2012 Isle of Man TT fuelled by Monster Energy.
M-Tec Company Ltd President Shin Nagaosa publicly unveiled the electric bike at the Suzuka racetrack in
Japan at the weekend.
The machine McGuinness will make his debut in the zero-emission class is an all-new ground-up design
from Mugen whihc features a carbon fibre frame and swingarm.
It has been designed specifically to tackle the Island's iconic 37¾-mile mountain course.
The bike, christened 'Shinden', which means electricity of God, will be one of the early favourites to
become the first electric bike to average a 100mph-plus lap of the course and with McGuinness, who
holds the outright lap record of 131.578mph set in 2009 on a Honda Fireblade, the team has every
chance.
McGuinness said:
"I've not had a chance to test the bike yet. My first look at it will be in a few weeks, but the pictures look
great."
"I've followed the electric bike race for the last couple of years and I was keen to take part if the bike was
right. There are a few other good machines in the line up so I think there's going to be a bit of competition
this year, particularly with the chance to make history with the first 100mph lap."
The Isle of Man Government's Economic Development Minister John Shimmin added:
"Having the Mugen team enter the race is a real boost to the SES TT Zero and the Isle of Man's clean tech
credentials."
"We are really pleased that the team has chosen the Isle of Man for the bike's first competitive outing and
having John McGuinness competing in the event will generate even more interest in the race."