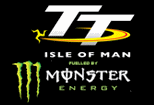 The SES TT Zero Challenge at the 2012 Isle of Man TT has attracted the highest number of entries in its four-year history.
It has been confirmed 18 competitors intend to line-up to take on the electric bike challenge, each hoping to become the first rider to crack the 100mph average speed over a lap of the legendary 37.73-mile Mountain course.
Heading the entry list is Team Segway Racing MotoCzysz from Portland, Oregon. The team, run by Michael Czysz, has dominated the last two races with Mark Miller taking the 2010 title and Michael Rutter winning in 2011, beating his team-mate Miller and just missing the 100mph mark.
The pair will set off with the number 1 and 2 plates this year and will definitely be the riders to beat.
However, they can anticipate serious competition, not least from one of Japan's leading motorsport companies Team Mugen. New to the event, the team has secured 17-time TT winner John McGuinness to campaign on MugenShinden machine and he will take the number three plate, which he carried when achieving the first 130mph lap on a conventional bike in the Centenary TT meeting in 2007.
The first Kawasaki team to participate will also generate significant interest. James Hillier, who will be starting in all of the solo races, will be spearheading the Bournemouth Kawasaki/Zytek Automotive campaign on board the Kawasaki-Zytek ZX10ev.
Team Agni, who set the benchmark for the event with its stunning success in 2009, is returning after a year's absence. The team has registered three machines to regain the title, led by fastest female rider on the Mountain course Jenny Tinmouth.
George Spence and Paul Owen will be representing leading university Team Ecotricity Kingston, one of the founding teams in the event who have appeared every year and took the leading university prize last year as well as finishing third. Brunel (Russ Mountford) and Imperial College (Roy Richardson) are also appearing again this year and will challenge Ecotricity Kingston for the position of leading university.
The global nature of the event is illustrated by India's Team Tork/Yaiyin Racing, which has leading Spanish rider Antonio Maeso, while other international efforts include KomattiMirai Racing from Japan with Yoshinari Matsushita and Italy's Team Vercarmoto.
There is also local interest too with ManTTx, which will again have Manx rider Dan Kneen riding their machine. The Manx outfit took the final podium spot in 2010 and will again be looking to challenge on their home course.
Two UK riders – Paul Shoesmith and Northern Ireland's John Burrows, who will be racing for Sarolea and Lighting Motorcycles respectively - complete this year's field.
Mark Guthrie, Managing Director of event sponsors SES Satellite Leasing Ltd, the world-leading satellite communications provider, said:
"We are delighted to see the event growing in stature in our second year of supporting the race. As a company we pride ourselves on technical excellence and all of the participating teams deserve great credit for their groundbreaking efforts."
"The lap times bear witness to the remarkable progress that has already been made and we anticipate major progress again this year."
Isle of Man Government Economic Development Minister John Shimmin added:
"When we first developed the concept we couldn't have anticipated the remarkable progress that the teams would make, but already, only four years into the event, we are potentially about to witness history in the making with the first 100mph lap of the course by an electric bike."
"The Isle of Man can take great pleasure in being at the forefront of technical development and the event has helped us to promote our clean tech industry and credentials to a worldwide audience."