After finishing second in 2012 and 2013, Team Mugen has doubled its efforts for this year's Isle of Man TT Zero. John McGuinness will be joined by Bruce Anstey for this years campaign. With four time winner and defending champion MotoCzysz not entering this year's competition, Mugen's chances look pretty good.

Here is the official press release: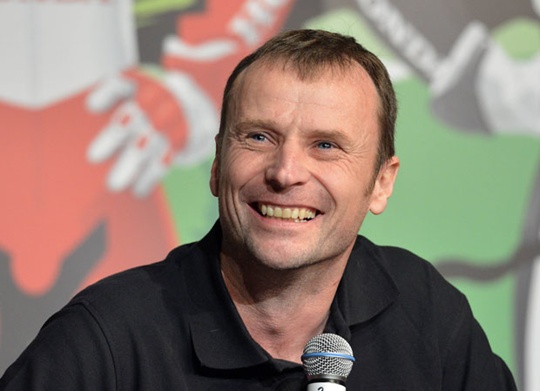 M-Tec Co., Ltd president Mr Shin Nagaosa has announced the participation of Team Mugen in the SES TT Zero class at the Isle of Man TT, which will be held on Wednesday 4th June 2014. He confirmed that the team would have two riders participating in the clean emissions race.

Twenty-time TT race winner John McGuinness will again represent the Japanese outfit with New Zealand racer Bruce Anstey, who has nine TT race victories, joining him in the team. It will be McGuinness's third SES TT Zero Race while Kiwi Anstey will be making his debut in the class.
McGuinness narrowly missed out on his first TT Zero victory in 2013 with a lap of over 109mph, losing the race by less than two seconds to Michael Rutter. Both riders shattered the previous lap record by over a minute.

The formidable Team Mugen riders will be supported with an all-new bike, currently named 'Shinden San', which the team promises will have more power, and further record speeds are anticipated over the course of the event.

A spokesman for the team said:

"We are extremely excited to have secured the services of two such experienced, proven winners around the TT mountain course, and the team will be pulling out all the stops to provide them with the machinery to go for the first TT Zero victory for Team Mugen."

No further details are available for Shinden San at this time, and the bike will be revealed later in the spring.


Back to Isle of Man TT Zero Main Page

Back to Electric Racing News Home