FIA March 3, 2014 press release: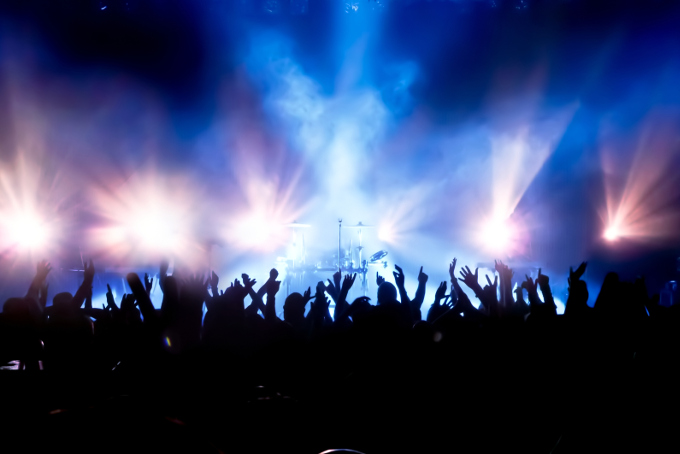 Global music artists to perform live at Formula E events
London|03 Mar 14
Organisers of the FIA Formula E Championship have today (3, March) appointed experienced event company CDC Entertainment as its official FELive™ concert promoters, bringing top, global music stars to perform live at all 10 Formula E race events.
Founded by a team of industry professionals, CDC Entertainment boasts more than 30 years' experience - together with 50 international awards - producing concerts for international acts such as Beyonce, Robbie Williams and Adele.
Providing a 'soundtrack' to all Formula E events, concerts will take place after the racing in venues close to the city-centre circuits offering spectacular backdrops. Top DJs will begin the evening entertainment followed by a live set from the headline act.
"Formula E is much more than just a racing series," said Formula E CEO Alejandro Agag. "We want to ensure fans have a fantastic and unforgettable experience by providing an array of on and off track entertainment from the morning through to the evening. We hope this will further increase the appeal of Formula E, far beyond racing fans, so that there is something for everyone to enjoy."
He added: "Whilst providing close, exciting racing remains our main priority, we want our Formula E events to have a unique festival atmosphere where people interact every step of the way and better understand the benefits of clean mobility."
Confirmed artists, along with full ticketing details, will be announced in due course via the championship's official website. All Formula E events take place in a single day.

Chris Frampton from CDC Entertainment added: "We're delighted to be part of the FIA Formula E Championship and are looking forward to putting on 10 electrifying FELive™ concerts in city-centres around the world. Music and sport are a natural fit, and we will bring together vibrant electric dance music, the best DJs with worldwide A-list artists. FELive™ will be announcing further details over the coming weeks and months so fans can not only look forward to great racing but great music too. The Formula E calendar features some of the world's leading cities meaning fans are going to be able to enjoy live music at some truly amazing locations, from beaches to stadiums. Formula E is hoping to educate through entertainment and we're very pleased to be a part of that and to be reaching out to a new generation of fans."
Back to FIA Formula main page
Back to Home